Birthdays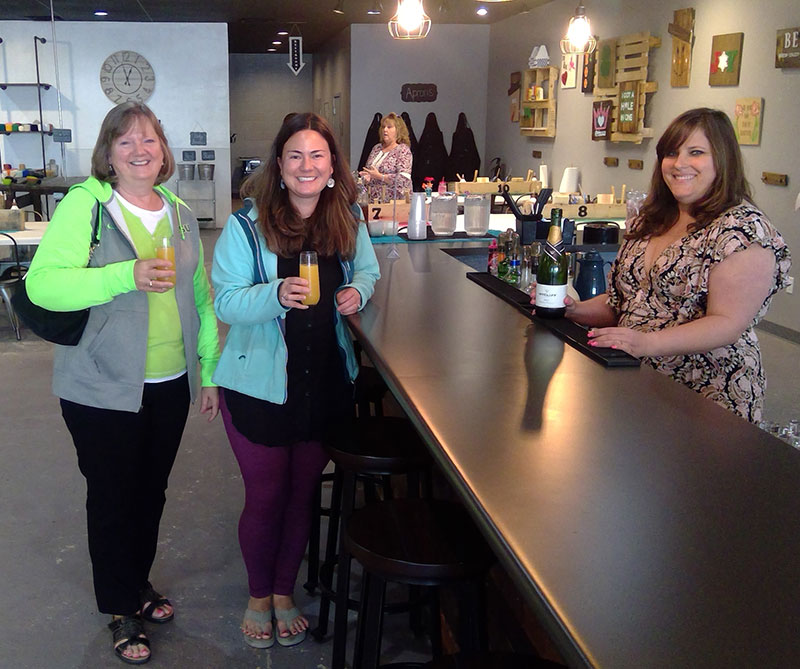 When thinking of birthday party ideas, sometimes it is hard to think outside the box, especially when thinking of what to do in Loveland, Colorado. We at DIY Creations have found that the most memorable and interesting events are the ones that push you outside of your comfort level or when you get to create something new—and lucky for you, we have created the perfect birthday party venue that will provide both.
DIY Creations is the perfect birthday party location for you and your friends to unite in a fun joined and creative activity—and you'll have more fun than you thought possible. It is a great opportunity to listen to your favorite music, drink local and unique cocktails, while creating super cool art projects to celebrate. Who knows—maybe you'll even create the perfect birthday gift for the guest of honor!
And, you are welcome to bring a cake or any food you like—we just ask that you don't bring your own drinks, since we have so many great locally crafted brews and unique handcrafted cocktails to offer! So make a reservation over the phone—you can rent the entire space if you call in advance, and—we offer 20% off for groups of 15 or more!
---
Kids Parties
Ages: 6-12
Cost: $25 / child | All materials included with project choice.
Time: 1 – 1.5 hours of creativity!
Food and cake may be brought in and we provide all the cleanup!
$75 booking fee required at time of booking.
---
Reserve DIY Creations today for your upcoming birthday party!
We offer 20% off for groups of 15 or more—and be the one who came up with this unique and creative birthday party idea that will be remembered forever.